Highly Selected Omi beef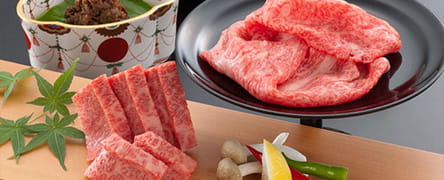 Selected by YumotokanPlans That Let You Experience Omi Beef
See more about a plan or make a reservation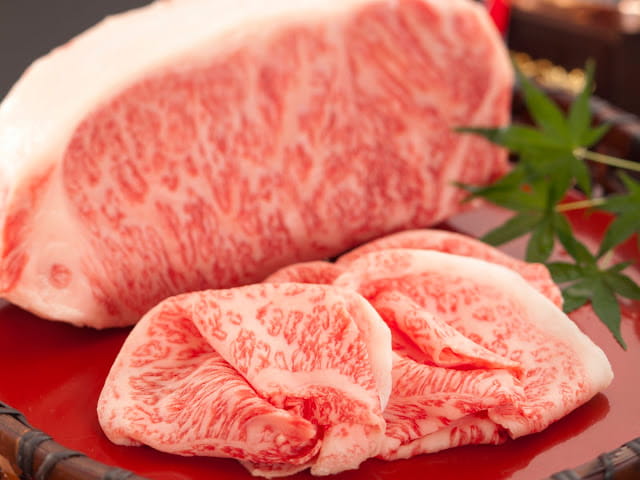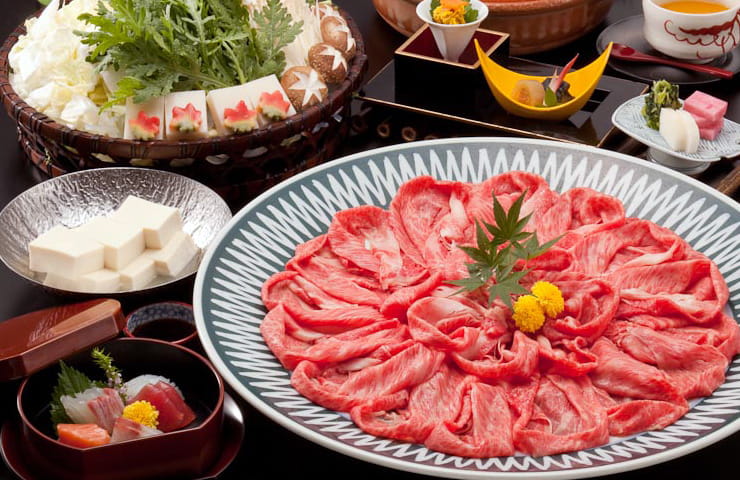 What is Omi beef?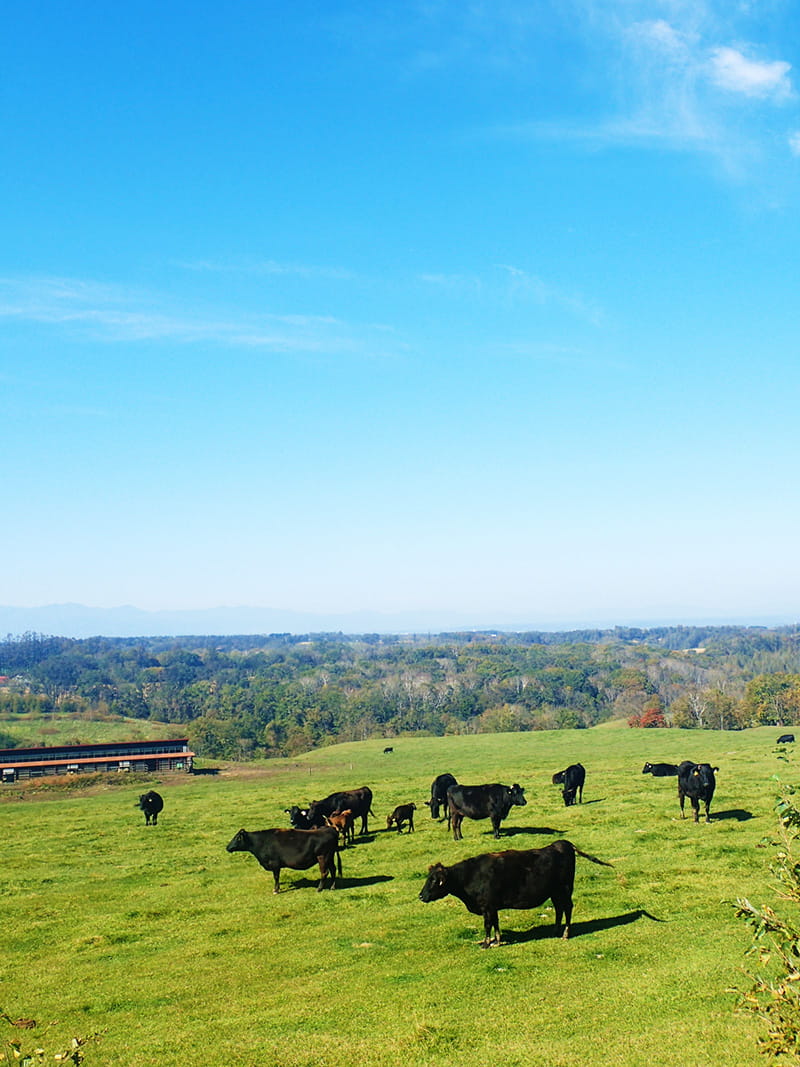 The top three Wagyu brands in Japan are "Omi beef", "Matsuzaka beef", and "Kobe beef". Among these, Omi beef has a reputation for its tenderness, unique sweet flavor, and profound taste. The flavor will spread throughout your mouth.
There are two key reasons why Omi beef has been loved for many years.
First, Omi cattle are raised in an environment surrounded by bountiful nature and water. It makes better high marbling score.
Second, Omi merchant had a concept of "Sanpou-yoshi" (benefit for all three sides). Their pride to do a good business has enhanced Omi beef's reputation.
Attract Gourmets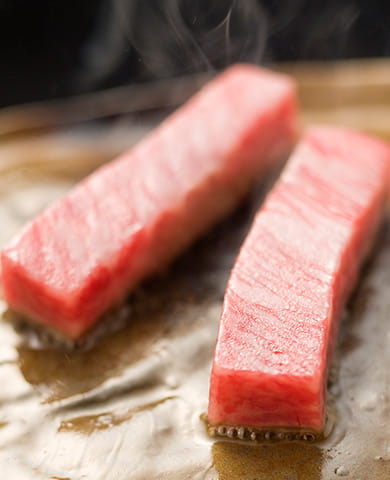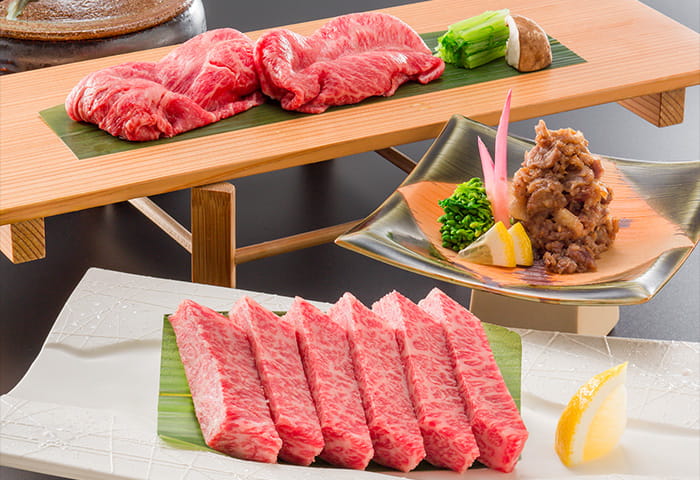 Good beef is determined by the fat content. Omi beef has lower melting point of 24.8 degree while the normal Wagyu beef is 29 degree, thus you can digest it quickly. In addition to having a very fine meat grain, this meat is distinctive from other types as the only kind to have fat with viscosity.
We take full advantage of the delicious taste to offer you as a Kaiseki style meal. You can enjoy it as a sirloin steak or in Shabu Shabu.
Please be amazed by the softness and sweet flavor of the beef.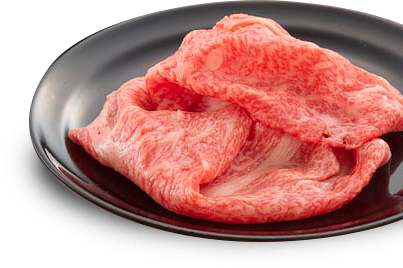 Premium Kaiseki with Certified Omi Beef
〜Enjoy delicious certified Omi beef to the fullest—one of the three best varieties of beef in Japan〜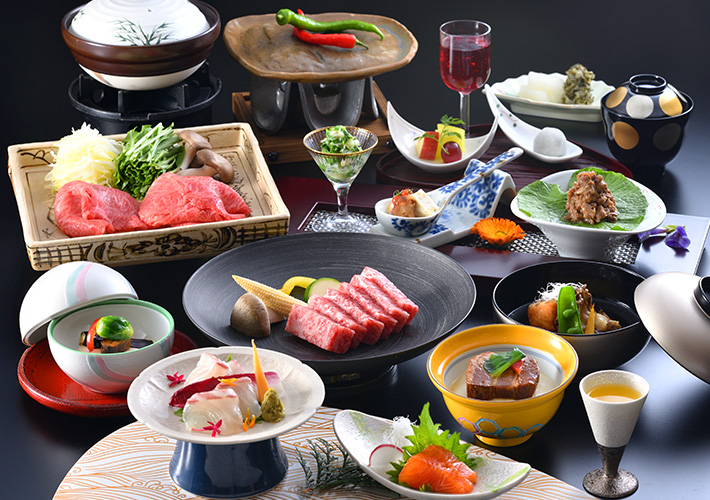 We have prepared various popular plans that let you can enjoy certified Omi beef—one of the three best varieties of beef in Japan—in a lavish kaiseki meal! The plans include the regular shabu-shabu and steak options, but also offer flame-grilled beef served in a clear broth and stewed beef.
What is Certified Omi Beef?

Certified Omi beef comes from Japanese Black cattle that are raised in Shiga Prefecture, blessed by rich nature and water. It has the longest history of any Japanese beef, and is ranked as one of the three best varieties of beef in Japan, along with Kobe beef and Matsusaka beef.
Details of the Premium Kaiseki
with Certified Omi Beef Plans
Plans That Let You Experience Omi Beef
Please savor the Grade A5 Omi beef steak with homemade soy sauce together with rock salt.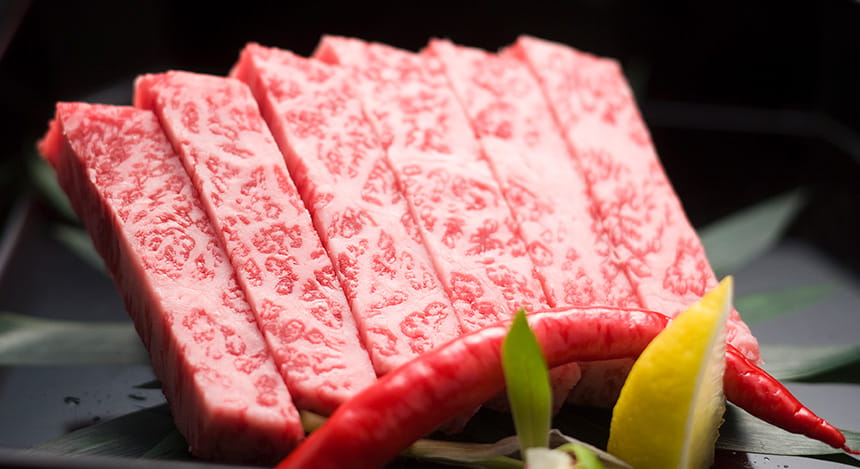 Highly Selected Omi Beef

The Japanese black cattle "Omi cattle" is raised in a rich natural environment and water from Lake Biwa.
It is known as one of the top three Wagyu brands in Japan.
The soft texture and sweet flavor will be melted in your mouth.
We carefully select not only the quality but also the part of the meat to serve you.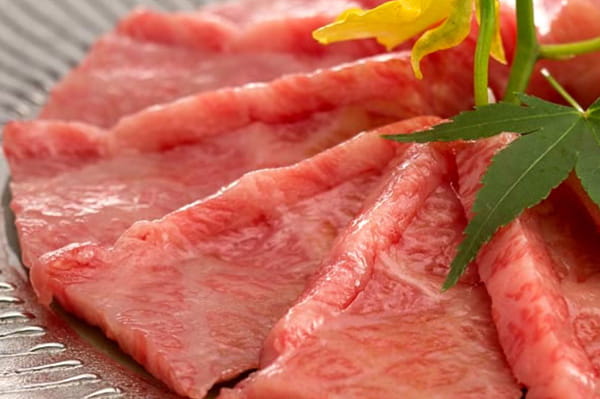 True Luxury is Here

The chuck eye roll has melt-in-your-mouth texture. It is called "Kurashita loin"
The sirloin has moderate marbling and tenderness. You can relish the rich and juicy flavor.

We offer you one of these beefs.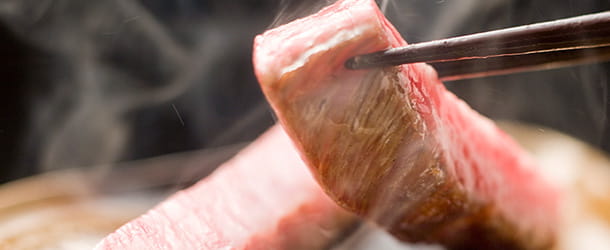 Special Sauce and Rock Salt

Omi beef is served with special sauce made with fruits and seasoning together with grated onions.
Rock salt has rich mineral but not so much bitterness. It is a perfect match with beef.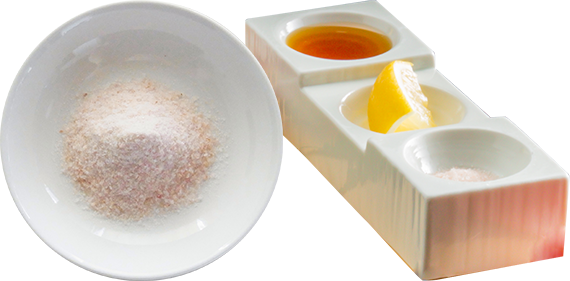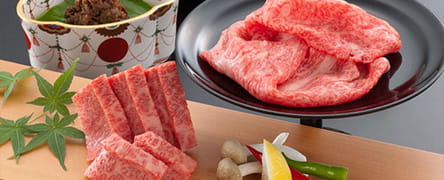 Selected by YumotokanPlans That Let You Experience Omi Beef
See more about a plan or make a reservation